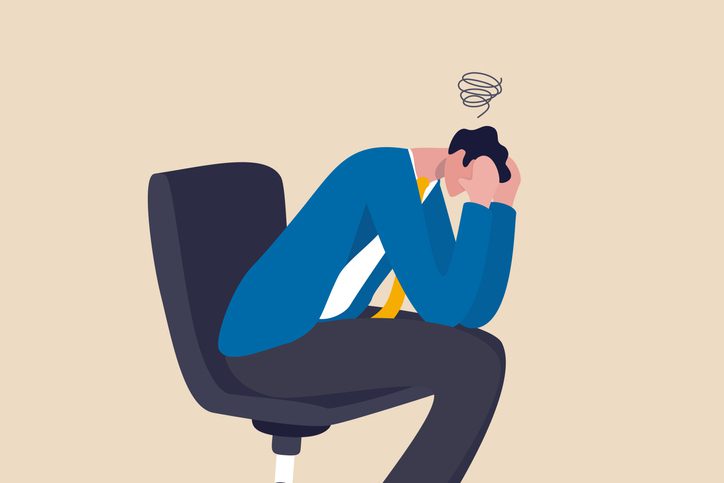 Here's How to Avoid the Most Common Blunders
If your business is not on top of cash flow, you will experience problems—sooner rather than later. Check out the top five financial mistakes that can tank a small business and learn how to protect your company from catastrophe.
1. Poor follow up on past-due payments
Small business owners juggle a lot of duties, and oftentimes the first thing to go out the window during busy season is follow-up. When you do not request prompt payment of invoices, you send the message to clients that they can pay late with no consequences. You also sabotage your cash flow and may not be able to afford fundamental operating expenses such as payroll, rent, or inventory. Master your follow-up with past-due payments to get back in the black.
If collecting your accounts receivable is a daunting task, you may want to consider invoice factoring for your outstanding invoices to get you immediate capital for your business.
Related: What to do When a Customer Won't Pay Their Invoices
2. Prices may be too low
Many small business owners tend to undervalue their services, which means their clients are getting a too-good-to-be-true deal. In the long run, this negatively impacts your business because it keeps you working too hard for low funds. One rule of thumb with costs is not to absorb rising prices. If your suppliers have increased their prices, take it as a sign you need to do the same.
3. Lack of forecasting or budgeting
Savvy business owners forecast, or estimate how much money they'll bring in, and budget, or allocate how that money will be spent. When the forecast is overly optimistic, they adjust the budget so they aren't spending more than they're bringing in. If the forecast is too pessimistic, they might save extra money for leaner times or decide to splurge on items from their wish list. If you aren't forecasting and budgeting, there is no way you can plan for a sustainable future for your company.
Related: 10 Budgeting and Forecasting Tips for Small Businesses
4. Increasing fixed costs too soon
Fixed costs, which recur every month, account for the majority of business expenses. Too many small business owners increase their fixed costs without an understanding of whether they can afford to do so and without realizing how every spend affects operating costs. When you start to increase fixed costs everywhere because you've signed on a few new clients, it can drain your business finances before you realize what you've done. As a general rule, try to be lean and only increase fixed costs when operating the way you've been doing is painful — for instance, when you're taking too many client meetings to justify desk rental at your local coworking space.
5. Not properly tracking business expenses
While some business owners keep track of all business-related expenses, many don't know how much they are spending on the business because business and personal finances are mixed. When business owners don't know the true costs of operating their business, they can't evaluate profit and loss. They can't guarantee service prices reflect their true bottom line. By tracking every business expense, even if it's under $5, you can get a true picture of your operating costs. This prevents you from overpaying business taxes and helps you set prices that reflect your work and expenses.
Related: How to Cut Business Costs
The Bottom Line
Shifting your approach to financial management can save your business and give you peace of mind. If you're ready to stop stressing over cash flow, examine how you approach each of these aspects. By tweaking the way you handle money, you can boost your business health and vitality.
Improve Your Company's Cash Flow
Whether your business is thriving and you can't keep up, or you are waiting on clients to pay, Universal Funding can help your growing company. Call us at 800.405.6035 or complete our rate form today to learn more about invoice factoring and how it can improve your company's cash flow.
About Universal Funding
Universal Funding is a nationwide invoice factoring solutions leader, supporting growth-focused businesses with scalable factoring solutions. With its invoice factoring, payroll funding, and purchase order financing services, Universal Funding provides clients with the working capital needed to grow and support their businesses without taking on new debt. Ranked as one of the nation's top invoice factoring companies, Universal Funding provides cash flow financing for businesses all across the United States.