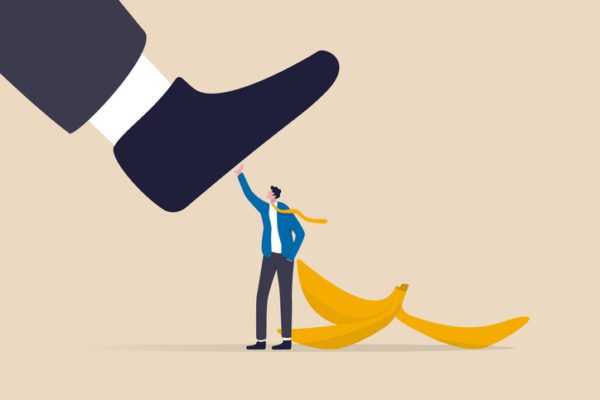 Avoid Blunders That Can Disrupt Your Growth Plans
Many businesses are built not only on good performers and talent, but also with good management of finances. This is a key point in business growth, which makes it important to avoid mistakes that may derail your plans in the long term. With these notes considered, here are six financial business mistakes worth knowing so you can avoid them when organizing your business plans.
1. Not Recognizing the Value of Your Business
A common mistake of many business owners is overestimating the value of their business right from the get-go. Without an understanding of the core market factors in business valuation, business owners may use inaccurate data to mishandle financial decisions. In addition, if you want to plan an exit strategy in the future, then it is important to have a grasp of how valuable your business will be in the long term. Get an appraisal early so you have an accurate figure of where your business is at in the current market, and then you can plan out your strategy for potentially selling it in the future.
In addition to have a good starting point for your business value, an appraisal can also reveal certain deficiencies or points of instability to take note of in order to sustain your growth. The sooner you recognize potential points of concern, the earlier you can apply solutions to keep your business growth on track for the coming years.
2. Misunderstanding Numbers
Many business owners make the mistake of seeing the numbers, but not fully understanding the meaning behind them. The primary basis of a healthy business is the financials, but this does not mean looking at simple percentage growth as a sign of good things. Once you have a good hold on the numbers you are receiving on your financial reports, work with an expert or financial advisor to learn how to apply that data in business decisions. An accountant, bookkeeper or Chief Financial Officer can also be helpful in organizing your numbers and making sure you have a pertinent understanding of the data.
3. Mishandling Financial Documents
Some of the most common mistakes in business finances can come from simply mishandling important documents – these include financial statements. If you lose track of your financial statements, then you miss out on getting up to date with the latest figures on your business's revenues, expenses, and profits or losses. In addition, they are valuable in that they tell you about the sustainability of your business in the long term, which can be helpful if you make the decision to sell the business.
4. Unrealistic Budgeting
Successful businesses share many common traits. One of them includes having a realistic budget. This part of financial planning helps you establish a clear blueprint of your business and where you stand with your current resources. An unrealistic budget, in contrast, can lead you astray in managing your finances. In addition, it can lead to investing in areas that may result in unrecoverable losses in the long term. As you plan out your marketing and investment plans with your team, be sure to have a clear budget in mind that makes sense both financially while being aligned with your goals.
Want more ideas to help your business grow?
5. Disorganized Accounting
The reason why many businesses have a bookkeeper is not only to track and record financial data, but also organize them in a way that they can be easily interpreted by the key decision-makers at the business. Even if you know how to organize your financial information in a spreadsheet, it can still be valuable to work with a bookkeeper in order to make the most sense out of the numbers. The clarity in information you receive from a qualified bookkeeper or accountant can help you make more sound decisions regarding your business finances.
6. Failing to Adjust Goals
Some business owners can make the mistake of having a fixed goal and only focusing on specific measures to gauge the progress of that goal. The business world in its physical form does not always work out perfectly, as there can be other circumstances out of your control that can change the direction of your business. It is important to recognize that you may have to adjust your goals to adapt to the changing dynamics around your business environment. By being flexible as you can, you can re-shift your focus to achieve realistic objectives that can help steer your business in the best direction.
The Bottom Line
A successful business can be grown without having to be a financial expert. It can help to have a strong foundation with which to build a healthy financial future for your business. By recognizing common mistakes and working with your team to avoid them, you can take a significant step towards maintaining the financial structure of your business. As you review our financial information with your team, outline these mistakes and integrate them as major roadblocks to avoid as well.
Your Questions Answered Quickly
Whether your business is thriving and you can't keep up, or you are waiting on clients to pay, Universal Funding can help your growing company. Call us at 800.405.6035 or complete our rate form today to learn more about invoice factoring and how it can improve your company's cash flow.
About Universal Funding
Universal Funding is a nationwide invoice factoring solutions leader, supporting growth-focused businesses with scalable factoring solutions. With its invoice factoring, payroll funding, and purchase order financing services, Universal Funding provides clients with the working capital needed to grow and support their businesses without taking on new debt. Ranked as one of the nation's top invoice factoring companies, Universal Funding provides cash flow financing for businesses all across the United States.