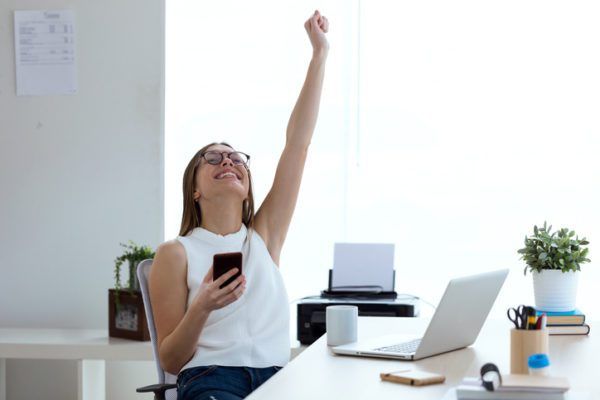 5 Practical Tactics to Cut Costs and Increase Income
Every business should constantly be adapting to cut its costs and boost income, resulting in higher profits. This works on both ends—getting more sales will likely result in more profits, but reducing unnecessary costs will also support this effort. So, what are the most effective strategies to increase profits in your business?
There are many tactics you can apply that will result in a higher net income. Here are five impactful methods used by some of the most successful businesses.
1. Attract New Customers
If your business is seeing a downturn in profits, one of the best approaches is to up your marketing strategy to attract new customers. If you can convince more consumers to buy from you, then your income will rise and you'll make additional profit.
There are many ways to do entice customers, and you don't have to spend a ton on expensive advertising. Methods like search engine optimization (SEO), paid media, and social media marketing are especially effective at pulling in new people in today's digital age.
You could even try marketing yourself. Not only will this help you attract new customers, but you won't have to spend anything to do it. By creating content, promoting your business on social media, and building a mailing list, you could build your profits with new customers at little cost to the bottom line.
2. Improve Customer Loyalty
Bringing new customers to your business will always help, but most money comes from repeat customers. If you can keep your buyers satisfied so they continue to use your business in the future, you'll notice a huge upturn in profits.
It's often the little things that boost customer loyalty. Offering instant customer support for any queries or complaints will ensure every one of your customers remains satisfied with your service. Giving them a good customer experience will make them want to use your business again.
It also helps to have some kind of customer loyalty program. Many businesses offer loyalty cards with points for every purchase. By encouraging customers to collect points to trade in for rewards, they'll be more inclined to buy from you in the future. You could even offer special flash discounts via email to loyal customers. These methods will increase repeat sales and up your profit margins.
3. Manage Your Inventory
If you sell products, proper stock management is a key part of keeping your company's finances healthy. Buying too much unwanted inventory could result in cash flow gaps. At the same time, not having enough stock of high-demand products will turn customers away and lose you money.
You should always keep track of what's selling and what isn't. You can even use inventory Management software and apps to help you. Keeping note of this data will allow you to keep stocked up on the high-selling products and cut down on the less wanted ones. That way, you'll lose less money putting all your excess stock on clearance.
Pricing also helps. Keep your products priced so customers want to buy them and you keep profiting. A sale or special packaging offer can help attract new customers and increase purchases by current clientele.
4. Curtail Costs
When it comes to increasing profits, most businesses will look at how to boost their income. However, cutting back costs can be just as effective, and even easier in many cases. You may be spending far too much of your budget on things you simply don't need. By addressing these things, you'll reduce expenses and therefore increase profits instantly.
There are tons of ways you can do this. Outsourcing business tasks can save you time as well as money. Many small and mid-sized companies often outsource marketing, bookkeeping, accounting, and legal roles. Consider factoring your invoices for access to immediate capital as well as streamlining your accounts receivable functions.
5. Keep Track of Your Finances
In order to ensure a profitable business, it's vital that you look at the bigger picture. You need to track every expense, every cost, and every deduction to ensure you're making as much income as possible.
If you have an accounting and bookkeeping department, they can help you identify how to manage your finances better. Maybe you find out you're spending too much on one thing or not taking advantage of one of your highest selling items. There are also apps on everything from business budgeting to tax advice. Make use of these to fine tune your finances.
The Bottom Line
By frequently keeping an eye on your cash flow, you can adapt your business to make it as profitable as possible. Over time, you'll cut down unneeded costs, increase profits, manage your stock better, and make your business more successful all around.
Put to use these strategies will help you increase your income, cut expenses, and boost your business profits.
Your Questions Answered Quickly
Whether your business is thriving and you can't keep up, or you are waiting on clients to pay, Universal Funding can help your growing company. Call us at 800.405.6035 or complete our rate form today to learn more about invoice factoring and how it can improve your company's cash flow.
About Universal Funding
Universal Funding is a nationwide invoice factoring solutions leader, supporting growth-focused businesses with scalable factoring solutions. With its invoice factoring, payroll funding, and purchase order financing services, Universal Funding provides clients with the working capital needed to grow and support their businesses without taking on new debt. Ranked as one of the nation's top invoice factoring companies, Universal Funding provides cash flow financing for businesses all across the United States.