How the Invoice Factoring Process Works
Step 1 – Inquiry Call
To initiate the factoring process, the first step begins with an initial phone call. You have the option to either contact us directly or complete a rate form, after which you will be connected with a dedicated factoring specialist. During this conversation, we will take a few minutes to understand your company and assess whether we are the ideal financial solution for your unique business requirements.
Step 2 – Application & Rate Proposal
A factoring specialist from our team will promptly email you our convenient one-page application. The application can be effortlessly filled out from the comfort of your desktop, eliminating the need for any complex procedures. Rest assured, there is no obligation for you to integrate your accounting software or provide access to your bank account. Once we receive your completed application, our factoring specialist will swiftly prepare and send you a proposal, outlining the most competitive factoring rate we can offer to meet your needs.
Step 3 – Submit Invoices
Upon receiving approval, you can conveniently submit your invoices to your dedicated Account Representative, who will serve as your primary contact for all transactions and possess comprehensive knowledge of your account particulars. You have the flexibility to submit your invoices through various channels, including email, fax, mail, FedEx, or any other preferred method. Simply choose the format that is most convenient for you, and we will take care of the rest, ensuring a seamless process.
Step 4 – Get Funded
The funds will be swiftly deposited directly into your account within a matter of hours. To ensure transparency and convenience, you will have round-the-clock access to track the entire transaction by logging into your online account. Our online platform allows you to monitor the progress of your funding anytime, day or night, providing you with peace of mind and real-time visibility into your financial activities.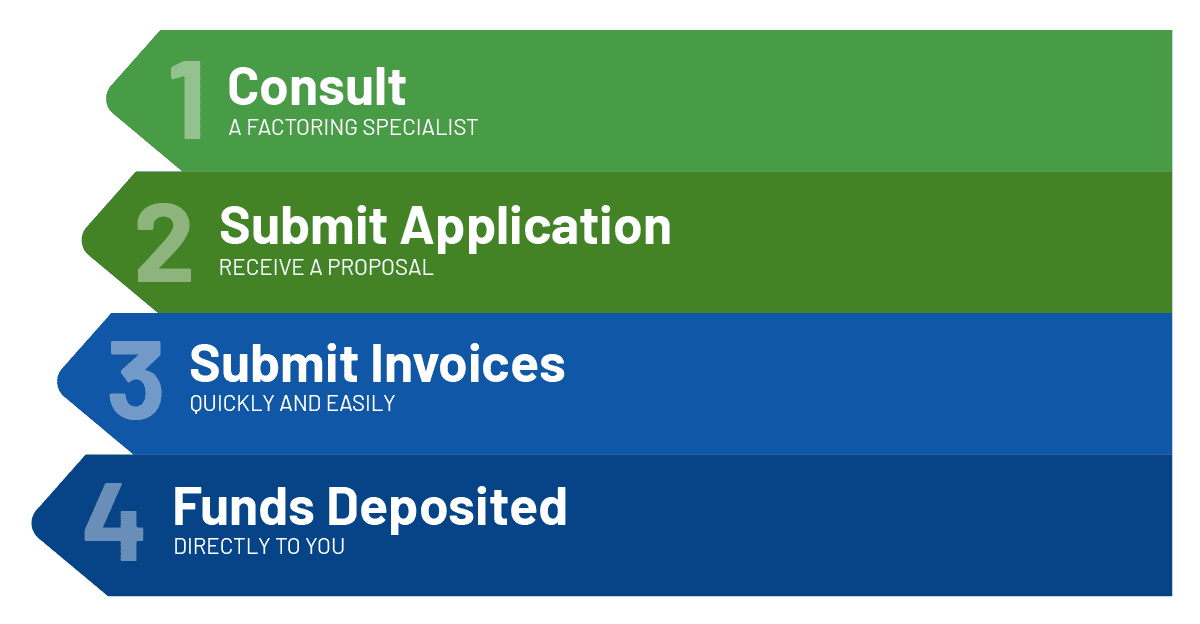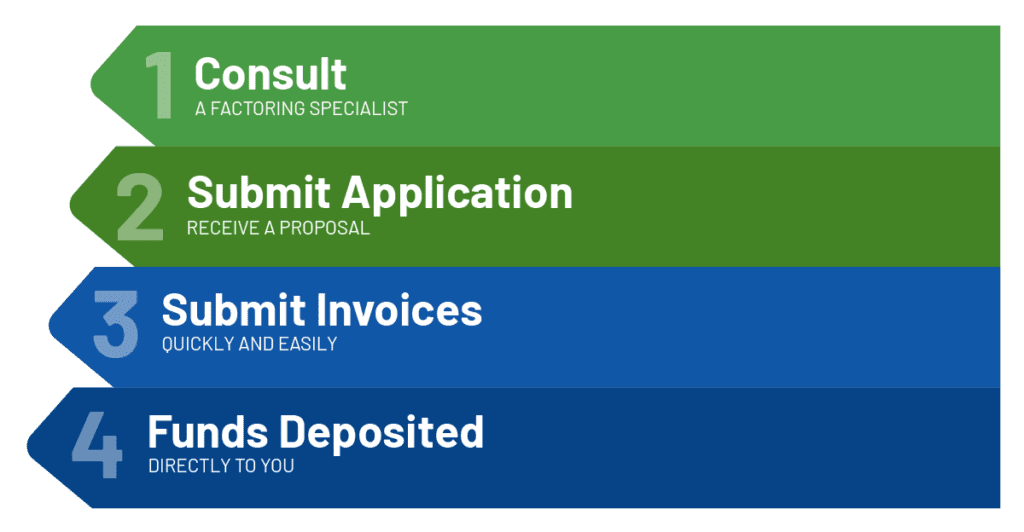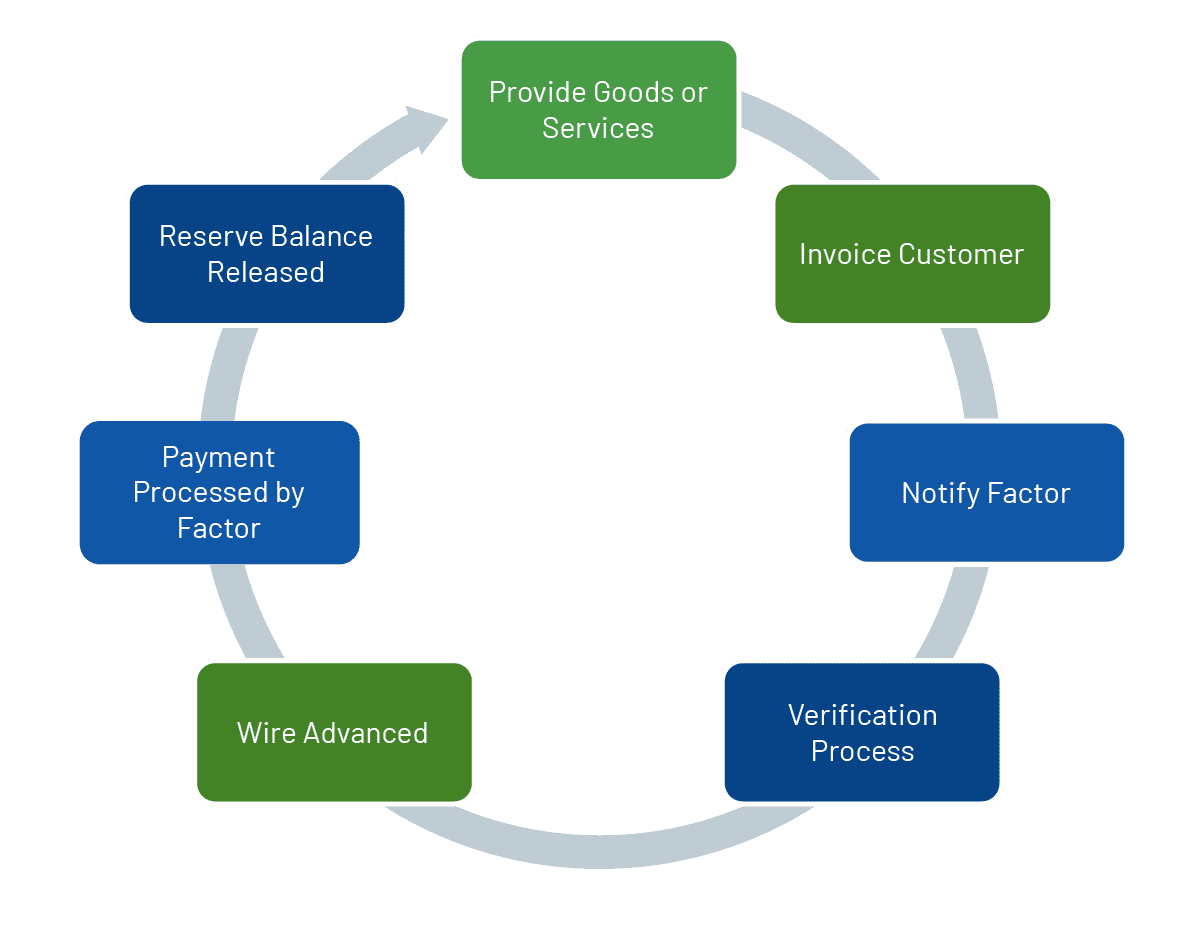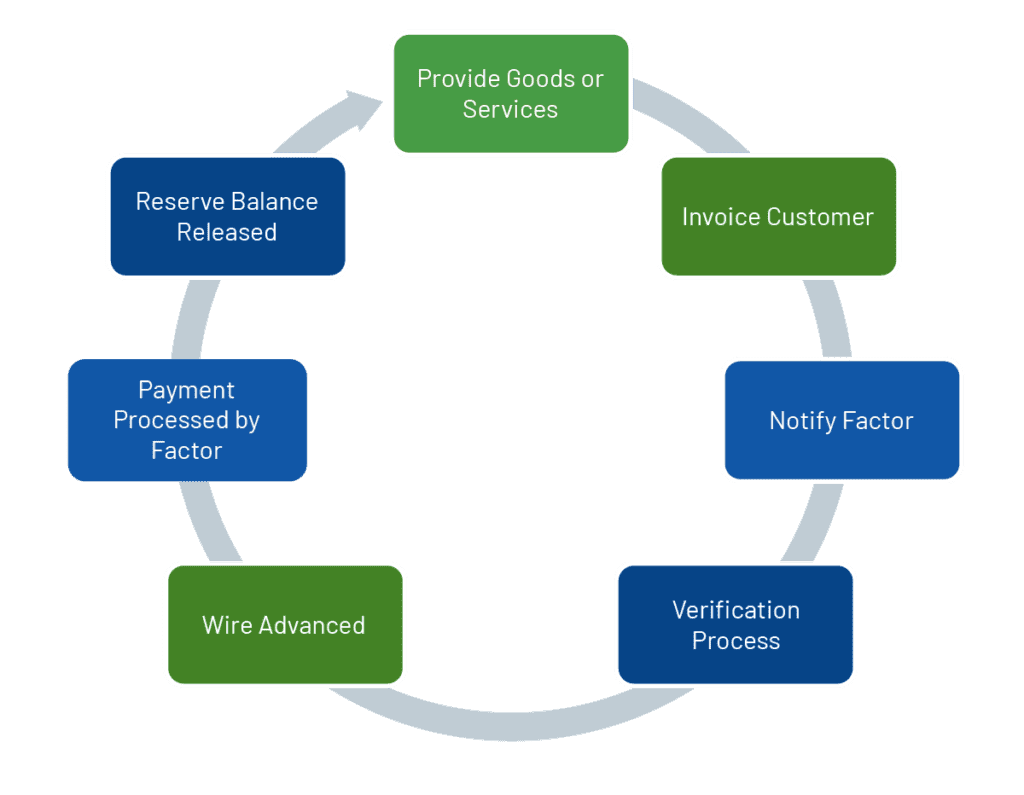 Understanding the Invoice Factoring Process
While invoice factoring may interest your company, the most effective way to determine its suitability is by gaining a comprehensive understanding of the invoice factoring process. Leading factoring companies strive to streamline the process, ensuring minimal disruption to your business operations. Universal Funding, a highly regarded factoring company, is committed to providing you with clear insights into the various roles involved in securing the necessary cash for your business through the sale of accounts receivable.
Here is a visual representation illustrating the straightforward steps of the invoice factoring process.
Your Role in Invoice Factoring
It is crucial to maintain a positive relationship with your customers, even when you decide to factor their invoices. As part of your regular business operations, you provide services to your clients and generate invoices accordingly. A copy of the invoice may be shared with your clients to inform them about the amount to be paid. If you opt for invoice factoring, you will also send a copy of the invoice to us. It's worth noting that typically, the more invoices you choose to factor, the more favorable rates you can expect, as volume often influences the cost of factoring services.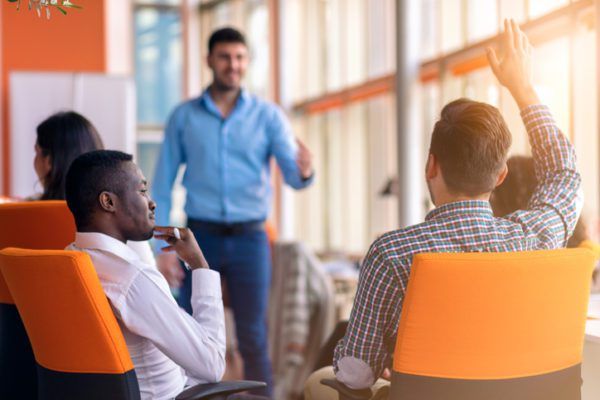 The Role of the Factoring Company
Under our agreed-upon terms, Universal Funding disburses a specified percentage of the invoice value to you. Simultaneously, we promptly inform your customers of the payment instructions, directing them to make the payment directly to your company. We await the payment from your customers within the agreed-upon terms. In the event that the payment is not received within the designated timeframe, we collaborate with your business to explore alternative options. Once your customers settle the invoice in full, we remit to you the remaining balance, deducting any applicable fees as per our arrangement.
RELATED: 10 Considerations When Selecting the Best Factoring Company for Your Business
Your Customer's Role
Throughout the invoice factoring process, your customers will continue to receive the exceptional service they have come to expect from you. The only notable change they will encounter is the payment destination. Instead of sending their payment to your company, they will be instructed to send it directly to the factoring company. This simple adjustment allows for a seamless transition while ensuring a smooth payment experience for your valued customers.
Universal Funding Streamlines the Invoice Factoring Process
The process of invoice factoring doesn't have to be complex. Unlike applying for and repaying a loan, it doesn't involve intricate calculations of interest or arranging installment payments.
By leveraging the invoice factoring process, businesses can swiftly access the funds they need, enhance their working capital position, and concentrate on their core operations. Meanwhile, the responsibility of managing accounts receivable is entrusted to the factoring company. This allows businesses to streamline their cash flow, alleviate financial burdens, and devote their efforts to driving growth and success in their primary endeavors.
Here is how the invoice factoring process works once you have been approved:
Here's what our clients have to say
Feedback from our clients makes us a better factoring receivables company. Here is a collection of comments provided by some of our clients who shared how Universal Funding helped to achieve their business goals. Feel free to scroll through the videos below to learn why you you'll love being a referring agent for Universal Funding and why our clients love our services.
Learn how invoice factoring can help your business with steady and reliable cash flow.
Get You the Cash You Need With Invoice Factoring
You don't have to stress about how you're going to pay your company bills, if you'll have late fees, or how long it will take to apply for another loan. Universal Funding can get you the working capital you need with quick and easy invoice factoring.