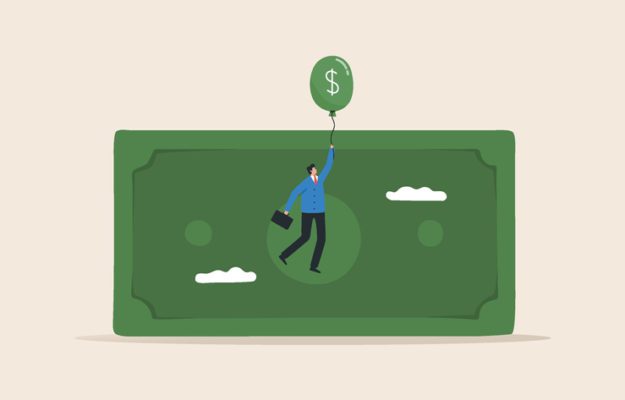 10 Practical Steps to Strengthen Your Business
For most small to mid-sized business owners, it is difficult to keep up with the broader economic news while still trying to run a company. But as the headlines start discussing the likelihood of recession, it's important for business owners to pay attention to the writing on the wall and start protecting profits.
So, what can you do to make sure that your business is "economy-proof"? Here are ten practical ways to strengthen your business:
1. Make sure your record keeping is up to date.
Nothing can bog a business down like drowning in papers. Organize your company's records and make sure that you have recorded its past performance so that you can forecast its future growth.
2. Have both a 12-month and a 5-year cash flow projection.
Don't leave your business's future to chance. Have a plan and a budget to back it up. Knowing what your cash flow looks like over the next few years can help you make critical business decisions.
3. Ensure that all processes and procedures in your business are documented.
Even if the business consists only of a handful of people right now, as you hire employees having good documentation helps immensely in the onboarding and training processes.
4. Hire the best employees possible and invest in their training.
The quality of your staff is critical to your company's success. Make sure they are well qualified for the task and projects. Provide your employees extensive training in customer service as well as the specific projects and tasks for which they have been hired.
5. Continually evaluate growth opportunities.
Growth opportunities will present themselves to you regularly. They may arise by purchasing an existing business or customer list or come from developing a new product or service. Train yourself in the art of recognizing them when they come along. Doing so will likely result in your ability to scale your company more quickly and improve profitability.
6. Formalize your business growth plan.
Make sure your growth plan encompasses these three ways to grow: attract more customers, sell to them more frequently, and sell them more time every time they interact with you. Leverage your sales efforts with your current customers. It takes much less time and expense to market to existing customers than bring new ones in the door. As you consider your next growth spurt, make sure you focus energy on customer retention and loyalty as much as acquiring new customers.
7. Hold monthly management meetings, even if the business consists only of a few people.
If you can explain out loud what happened in your business last month in a way that would make sense to others, you will have a much deeper understanding of your company. Communicating frequently with your team builds trust and can incubate ideas. Your employees may come up with new ways to create efficiencies, acquire customers, deliver services, and more. By involving them in what is working and where the company is struggling, they can become a great asset to help you improve.
8. Systematize your business so that it will run effectively when you're away.
Ultimately, your goal as a business owner is to either have the business run without your daily presence or to sell it for a tidy profit. Both goals require providing a consistent buying experience to your customers. You accomplish this through #4 (read above) and creating a good system that your employees will follow to continually delight your customers.
9. Test the changes you make in your business to make sure they are effective.
An old business lament goes, "I know I'm wasting half of my advertising money. I just don't know which half." Make sure that you record the results of any changes you make in your business, such as advertising campaigns, product or service offerings, or marketing strategies. It's essential to know where your money is going and what kind of a return you're getting on your investment.
10. Formalize the way in which you and your staff interact with customers to strengthen the relationship and increase sales.
Customers return to franchises like Starbucks because they know exactly what the experience will be like. They are treated consistently and the products they received, no matter where in the world will be the same. For your business to succeed, you will have to define how you and your staff will interact with your customers and ensure that they have a consistently wonderful experience every time they interact with you.
While you can't control what happens to the larger economy, you can take some proactive steps to make sure your business can weather the storm.
Your Questions Answered Quickly
Whether your business is thriving and you can't keep up, or you are waiting on clients to pay, Universal Funding can help your growing company. Call us at 800.405.6035 or complete our rate form today to learn more about invoice factoring and how it can improve your company's cash flow.
About Universal Funding
Universal Funding is a nationwide invoice factoring solutions leader, supporting growth-focused businesses with scalable factoring solutions. With its invoice factoring, payroll funding, and purchase order financing services, Universal Funding provides clients with the working capital needed to grow and support their businesses without taking on new debt. Ranked as one of the nation's top invoice factoring companies, Universal Funding provides cash flow financing for businesses all across the United States.