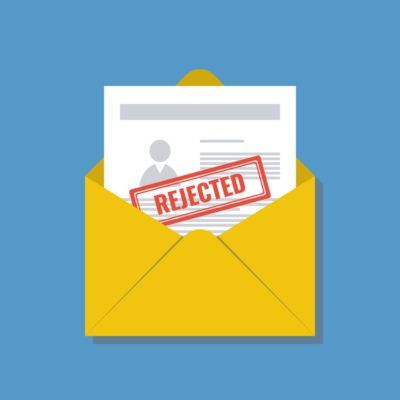 If you have been recently denied a business loan despite having a good credit score, then you may be hesitant to start on your next application. There are several other factors that come into play when loan providers evaluate a request. Some of these factors are influenced by other conditions outside of your credit score. It is important to recognize these factors if you are looking to get approval for a loan. Here are several loan rejection reasons to take note of before starting an application and alternative financing methods to consider.
Proof of Profitability
It is important for business owners to establish a foundation that can lead to sustainable profitability. Be very detailed in providing information on what your business does, how you market, and what value you can bring to customers. This information provides the lender a confirmation that the business has good potential profitability.
Credit History Report
One of the main reasons a business loan request may be denied is when there is no credit history report available for lenders to review. Have a credit history report ready to attach to your application to further outline your current standing. If the business does not have a professionally maintained financial or credit history record, then lenders may assume the business to be less reliable to be provided a loan. You can also hire an accountant who can prepare and maintain all the financial statements in a professional way to support your credentials for lenders.
Customer Portfolio
A business may be limited by its own customer portfolio when it comes to securing a loan. This is because a small or narrow customer portfolio has a very low chance of getting a loan request accepted. Many lenders may want to see that your business can generate profit through a sizeable customer market instead of a narrow one. In addition, banks may consider a narrow customer portfolio a risk. Before you submit an application, be sure to check with the lender if they have any requirements pertaining to your customer portfolio.
Duration of Business Operations
Some banks may require a business to have been opened or in operation for at least two years before providing a loan. Before you start on an application, be sure to check if the lender has any requirements about the age of the business. If your business is just starting out, then you can look at other financial institutions or lending sources that can better accommodate newly established businesses.
Loans are Not the Only Option
Even though you may qualify for a considerable business loan, approval may take a lot more time than you have. You always have the option to go to a bank, but you can also talk with other capital funding companies about their options. Loans require repayment and may have stiff penalties and high interest rates for those with bad credit, so it's best to explore all of your cash flow options before locking into an agreement. Plus, you can always keep bank lines of credit on the back burner for future uses.
Accounts Receivable Financing
Accounts receivable financing, also known as invoice factoring, involves selling outstanding invoices to a factoring company. The factoring company pays you and advance for the invoices and collects the money owed from your customers according to the terms you've arranged. You're relieved of the administrative hassle of customer collections and no longer have to wait 30, 60 or 90 days for customer payments.
With accounts receivable financing, you are not creating a debt on your balance sheet or going through a lengthy loan application process. Once approved, the current balance on your accounts receivable, less the factoring fees, will be advanced to you immediately. And then, you will receive an advance on every sales invoice you issue within 48 hours or less.
Related: Selling Accounts Receivables to Finance Your Business
Working Capital Loan
A working capital loan is intended to help a small business get enough capital in the bank to cover ongoing expenses of the company. Working capital loans may be used for overhead costs, inventory purchases, or payroll, and in some cases, businesses can receive funds within a day or two.
Although the funds can be received relatively quickly, working capital loans come with some downsides. A working capital loan requires a company to have at least one year in operation, as well as verifiable revenue. Some lenders may also require collateral to back to the loan; without it, a higher interest rate may be charged. Working capital loans can be helpful in a pinch, but they are intended to be short-term loans, which is reflected in the cost.
Asset-Based Finance
Asset finance is a way to access the vital equipment and machinery you might need to continue to grow your business. Various forms of asset finance exist, but for new businesses equipment finance it can be invaluable as it's typically not possible to purchase assets outright at this stage.
Equipment leasing and hire purchase are both forms of equipment finance and offer alternative ways to fund the purchase of expensive assets. You also benefit from spreading the cost over a fixed period of time.
The type of asset finance that's most suitable depends on your business, but equipment leasing and hire purchase both help you grow sustainably and reduce the risk of using up your working capital.
Related: 6 Proven Ways to Secure Financing for Your Business
The Bottom Line
As you work on securing financial resources for your business, it is important to look at other factors outside of your credit score that may determine your chances of approval. These include your customer portfolio, age of your business, financial records, and more. Understanding these factors will help you determine whether a bank loan or another type of financing such as invoice factoring is right for your business.
Your Questions Answered Quickly
Whether your business is thriving and you can't keep up, or you are waiting on clients to pay, Universal Funding can help your growing company. Call us at 800.405.6035 or complete our rate form today to learn more about invoice factoring and how it can improve your company's cash flow.
About Universal Funding
Universal Funding is a nationwide invoice factoring solutions leader, supporting growth-focused businesses with scalable factoring solutions. With its invoice factoring, payroll funding, and purchase order financing services, Universal Funding provides clients with the working capital needed to grow and support their businesses without taking on new debt. Ranked as one of the nation's top invoice factoring companies, Universal Funding provides cash flow financing for businesses all across the United States.