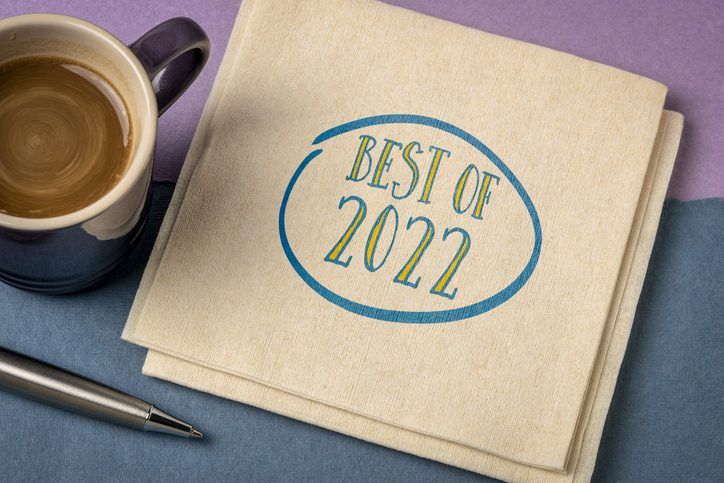 From Avoiding Bad Debts and Cutting Business Costs to Managing Inflation, Articles of Interest Focus on Navigating Challenging Economic Circumstances
Let's face it, there's a lot of information out there and the volume of content is increasing exponentially. Your email probably gets filled pretty quickly with loads of great information to help you run your business more effectively. We appreciate you taking the time to read some of the articles we've sent your way the last 12 months. Here's a look back at this year's most-read articles and what piqued your interest:
Whenever you extend to customers, you run the risk of incurring bad debts. Unfortunately, it is impossible to eliminate the risk of bad debt, and in many industries, you have no choice but to offer credit terms to customers. However, there are ways that you can reduce the chances that you will wind up writing off a sale as a bad debt. Here are ten tips to help your company avoid bad debts.
Cutting business costs is a quick way to improve your bottom line. But reducing expenditures without affecting the quality of your products or service is more of a challenge. So, when you embark on a cost-cutting exercise, you must keep in mind the impact any reductions in spending will have on your customers. But there are ways you can reduce costs without impacting quality. This blog article proposes ten ways you can cut back on costs while retaining quality.
It is not uncommon for a growing business to find itself short of cash. And an immediate shortage of available working capital does not necessarily mean that the company is in trouble. Bank loans and invoice factoring are two common ways to inject more cash into a business. But, which of these two financing options would be best for your company? Here are some crucial points to consider when choosing between factoring and a term loan from a bank.
One of the worst aspects of dealing with short-term cash flow crisis is dealing with creditors. But if the situation is managed well, creditors can be kept at bay while the business recovers. This article discusses strategies for managing creditors during a cash flow shortage.
There are risks involved in all credit accounts that it would be foolish to ignore. The most obvious risk of providing credit is that the customer may not pay their bills. This bog article provides ten questions to ask before you accept a high-value order from a new B2B customer.
A business owner has much on their plate, so managing the finances of a small business can be challenging. Consequently, it can be easy to spend more than anticipated and not discover the overspend until the cash flow gets tight. However, implementing the processes discussed in this blog article will help avoid this potentially disastrous situation.
The cost of extending credit to customers goes beyond the financing costs. Managing accounts receivable also takes time. There is also an opportunity cost of having money tied up in unpaid sales invoices. This article explains the various factors to be considered when calculating the total cost of carrying accounts receivable.
You can see where the cash is going by preparing a cash flow analysis of your balance sheet. However, it will also help you identify and avoid potential problems if you understand the common causes of cash flow issues in a profitable company. This blog article covers ten reasons why your business might be short of cash even when making a profit.
Many businesses fail because they lack sufficient working capital. However, working capital is not only required for day-to-day operations. A business also needs funds to develop new products or services as well as to expand. Consequently, understanding how much working capital a company needs is crucial for survival and growth. This blog article explains how to calculate, interpret, and manage the working capital requirement of a company.
Periods of high inflation can be worrying for a business owner. But the degree of impact will depend on the business sector. This blog article explains how inflation impacts a business's cash flow.
Improve Your Company's Cash Flow
Whether your business is thriving and you can't keep up, or you are waiting on clients to pay, Universal Funding can help your growing company. Call us at 800.405.6035 or complete our rate form today to learn more about invoice factoring and how it can improve your company's cash flow.
About Universal Funding
Universal Funding is a nationwide invoice factoring solutions leader, supporting growth-focused businesses with scalable factoring solutions. With its invoice factoring, payroll funding, and purchase order financing services, Universal Funding provides clients with the working capital needed to grow and support their businesses without taking on new debt. Ranked as one of the nation's top invoice factoring companies, Universal Funding provides cash flow financing for businesses all across the United States.